Trust Deluxe Telephone to keep your business connected!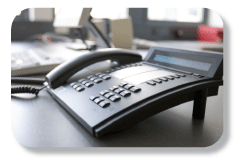 Deluxe Telephone Service connects small to mid-size businesses throughout the San Francisco Bay Area with innovative communication solutions. From reliable business phone systems to voice and data system cabling and connections, Deluxe Telephone Services ensures your phone keeps ringing and your internet stays connected so you donít miss your next business opportunity.
A business communication specialist, we work with your company to develop voice and data system solutions that operate efficiently and reliably. A certified ESI reseller we provide leading edge technical communication solutions that serve your business now and grow to serve your business needs into the future. For repair, maintenance, installation or completely customized business solutions, Deluxe Telephone offers your business more than 20 years of experience maintaining critical voice and data systems.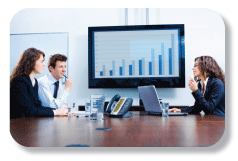 Deluxe Telephone services businesses of all sizes. We understand that no matter the size of your company, every moment your phone or internet is down, means employees sitting on the clock and business opportunities lost. We service and repair telecommunication systems of all types and work with your unique communication needs to develop long-term voice and data systems that provide scalable growth for your business.
From the hard wires to the software management platforms, we focus on complete customer satisfaction. At Deluxe Telephone, our customer service policy is simple: keep you (the customer) happy so you trust us to keep your business connected year after year!
Contact Deluxe Telephone to discuss your voice and data communication needs.